LIVE! On the Wantagh Stage!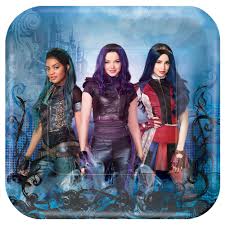 It has been over a month since Wantagh's production of "Descendants", and we are all dying to know what the next show is! Descendants beat the ticket record from the production "Frozen" which was the show in 2020 with students such as Anthony L. as Kristoff, Ashlee F. as Anna, Madeline H. as Elsa, Paul McHale as Sven,  and more amazing talented students who are now in high school. 
In 2021, for COVID reasons, Wantagh Theater group had to do a virtual production of "Fame Jr" which families could watch from the comfort of  their home! The 2022 show "Matilda" was an amazing success, with Hayden N. as Matilda. Mrs. Hersch, who supervised backstage for "Descendants" said, "I was so impressed with the level of talent of the cast as well as the crew!" 
As someone who worked with the cast and crew I can say myself that this was a wild, amazing experience, because the whole cast and crew were amazing to work with. We all can't wait to see what the future of the Wantagh stage holds!