The City of Boston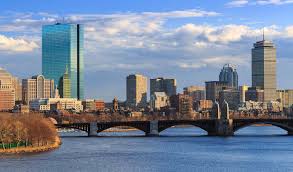 Robbie, Reporter
November 17, 2015
Hang on for a minute...we're trying to find some more stories you might like.
During the summer, my family and I went to Boston. It was a really great trip. There were many things to do there. For example, we went whale watching. So basically we went onto a really big boat with a lot of people. We went offshore about 20 miles and waited for the whales to come. Eventually they did come and it was a really amazing sight! The whales came inches from the boat!
Another thing we did was go to Paul Revere's house. It was amazing how after all the years the town of Boston has managed to keep it in perfect condition after all these years. There was original furniture and even original utensils!
Another thing I did on my vacation was I went on a "Duck Tour".  A duck tour is basically a 1940s military boat that was converted to a boat for tourism reasons. The boat bus travels around the city giving people a look of the city of Boston. Then, it will travel into the river giving people a more appealing look of the city.
Going to Boston was probably one of my favorite vacations that I have been on!