Escape from Mr. Lemoncello's Library- Book Review
Hello everyone! Welcome to my first book review of the year! This is one of my most favorite books ever, and I totally recommend it for you! Alright, let's get to it!
This book is by Chris Grabenstein, the author of the"Welcome to Wonderland" series and "The Island of Dr. Libris". He has also co-authored some of James Patterson's books. The book is called "Escape from Mr. Lemoncello's Library."
I have read this book many times, and, trust me, it's really good. It's a book about this kid named Kyle, who gets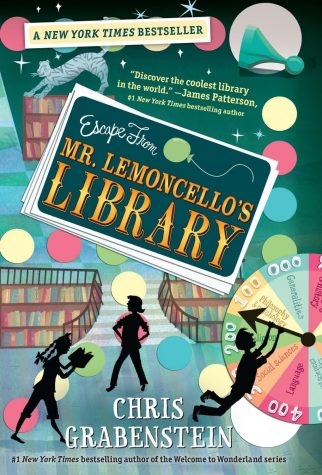 invited, (with 11 other kids) to be the first kids to visit their town's first public library in years! The library is run by the famous board game maker, Luigi L. Lemoncello! This library, however, is not your typical public library. It has so many wonderful and strange things that I don't have enough room to fit them all in this review, which is an added bonus because you don't get any spoilers! Yay! But when the kids get there, they find out that they're taking part in another one of Mr. Lemoncello's games. How to win it? Simple! Escape the library! But how do you do that? Well- listen if I keep talking, I'm gonna spoil the whole thing. Anyway, it is a really good book, and I really recommend it to you all!
WHAT PEOPLE ARE SAYING
"…a captivating tale that will keep kids turning the pages and often give them — and their parents reading along — the giggles."
-Common Sense Media
"Discover the coolest library in the world."
-James Patterson
"A really good book that you should totally read."
-Me
So if you're looking for something good to read, check this book out! You'll love it!
FUN FACT OF THE PASSAGE 
Chris Grabenstein has co-authored some books by Jeff Kinney, including I Funny and House of Robots. If you've read and liked those books, read this one!