Holiday Getaways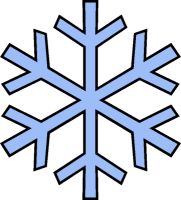 Hang on for a minute...we're trying to find some more stories you might like.
The holidays are here! And so are amazing vacations! These are up to you if you want to go somewhere else that is not mentioned in this article. So here are some great vacation places of this winter!
For all winter sports lover families, Vancouver is a great idea! If you don't like winter sports, there are many events during the winter months, especially the Festival of Lights, as well as many food and wine festivals. Plus, nightly rates for city center hotel stays are very low.
New Orleans is a great choice! This is because daytime temperatures rarely hit below zero during the winter months, which is great for going around the French Quarter. Because of fewer tourists vying for accommodations, room rates are lower. Unfortunately during Mardi Gras in February, streets will be crowded and the prices will go up.
Remember that this is optional and you can enjoy your holidays anyway you want! Merry Christmas everyone!