DDR is(n't) Dead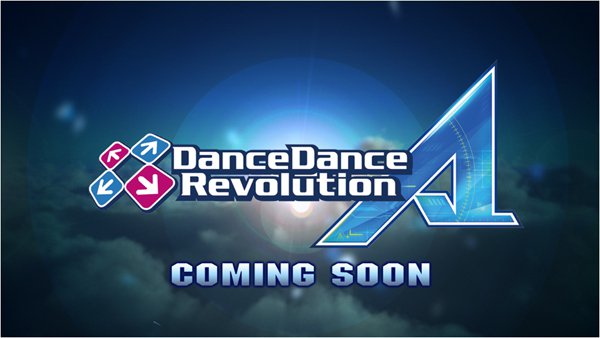 Hang on for a minute...we're trying to find some more stories you might like.
If you went to Wantagh Elementary School, you probably remember playing Dance Dance Revolution sometime in gym class. Does the name ring a bell? If it doesn't, let me refresh your memory:
Dance Dance Revolution, or DDR for short, is a game that is available in arcades, and was also sold for various consoles including PlayStations and the Wii during the 2000's. It is played using a mat with four arrows on it – up, down, left, and right. On the screen, you have four outlines of arrows at the top of the screen. When the colored, solid arrows that scroll upward from the bottom of the screen match these outlines, you have to step on the corresponding arrow on the mat. Now does it sound familiar?
Many fans of DDR seem to just like it simply for the nostalgia factor. A common recurring joke among DDR fans is three words: DDR is dead. Why do they say this? Well, first of all, Dance Dance Revolution was – and still is – more of a success in Asian countries like Japan, Malaysia, Indonesia, Thailand and Korea, where there are still arcades that aren't focused on playing games of luck to try to win tickets to earn kitschy prizes. The last "official" North American arcade release of DDR was way back in 2011, while Asia got DDR arcade releases even after that. Second of all, games like Just Dance and Dance Central, which focus on actually doing dance moves instead of just stomping on arrows, became extremely popular and continue to be popular worldwide. Third of all, in Asia, DDR isn't even the most popular "rhythm game"! Arcade-goers there tend to gravitate towards other games with essentially the same rhythm-based concept as DDR, including Pop'n Music, which is played by hitting colorful buttons in time to songs, making it essentially "DDR for your hands"; and Pump it Up, a game which is essentially the same thing as DDR, but the arrows are diagonal and there's a center switch on the dance mat, which makes Pump it Up more of a challenge. Pump it Up is also somewhat responsible for the "death" of DDR here, as it is essentially more ubiquitous in American arcades than DDR. All locations of Chuck E. Cheese's have Pump it Up machines, and even smaller arcades have been trading in their DDR cabinets for Pump it Up over the past few years due to its popularity.
However, that is about to change. Dance Dance Revolution A, the latest title in the DDR franchise, was released in Asia in arcades on March 30, 2016. They had received new arcade DDR games in 2012, 2013, and 2014, so a new release was due there. A new release of a DDR game had been long overdue here…but now it's not. Dance Dance Revolution A is coming to America. This makes it the first DDR game in America since 5 years ago! By this June, you'll be seeing DDR A machines in Dave & Buster's arcades throughout the country – the closest of which is located in Westbury. So, if you have nothing better to do over the summer, stop by Dave & Buster's and check out the newest installment in the beloved DDR series!