Holidays
There are a lot of major holidays coming up like Christmas, Hanukkah, Halloween, New Year's Eve and Thanksgiving. These are most people's favorite holidays. What is yours? You might love the yummy stuffing, potatoes, and turkey from Thanksgiving, or the candy from Halloween, or the presents and food from Christmas and Hanukkah! But no matter what detail you like best, the most important thing is spending time with your family! 
Do you have any traditions like going to see the big Christmas tree in Manhattan or going to the Macy's Thanksgiving Day Parade in NYC? My personal favorite tradition is dressing up for Halloween and trick or treating. I especially love to get and eat candy. What is your favorite candy?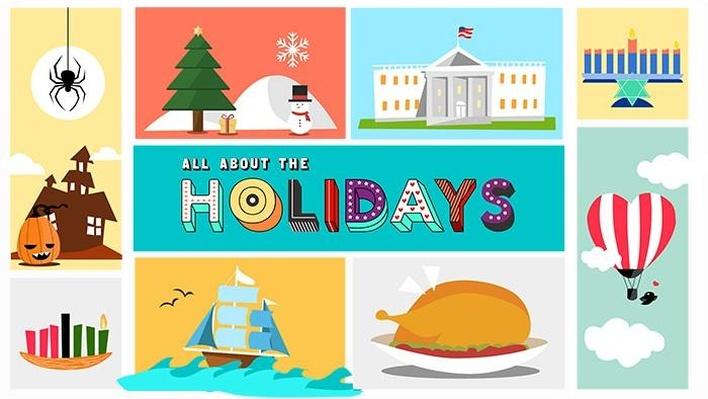 What about the New Year? Do you like staying up till midnight waiting for the New Year?
Or celebrating with little snacks , and the special on tv? What about Hanukkah? Playing with dreidels, eating potato latkes and getting presents…Hanukkah lasts 7 nights and 8 days which means you get one present everyday.
No matter what you do, the only thing that matters is spending time with friends, and family.