Three Great Analog Horror Stories on YouTube
I myself love horror and I especially love analog horror! Analog horror is a specific genre of horror that uses "found footage" to create somewhat of a suspenseful feeling in the watcher. For example, it might be old camera footage or lost vhs training tape that were from the 70's-90's. An example of analog horror could be the Blair Witch Project, which is entirely made up of clips of old videos taken on a cheap camera. But now let's get into some of my favorite analog horror shows that are free on YouTube.
The Walten Files
The Walten Files are an absolute classic for anyone that likes analog horror, created by Martin Walls The show takes its inspiration from the Five Nights at Freddy's games, showing it through scary animatronics and 1 crazy owner. The Walten Files take place in the 1970's to the 1980's. The show starts as a training video to work in a children's burger spot called Bon's Burgers. The VHS skips to a point when Bon's Burgers had been shut down by a "incident". We find out that the animatronics have been stuffed with several people. There are 3 main episodes (currently), 1: Company Introduction Tape, 2: Relocate Project, and 3: Bunnyfarm. The Walten Files is the perfect Series to watch, especially if you enjoy Five Nights at Freddy's.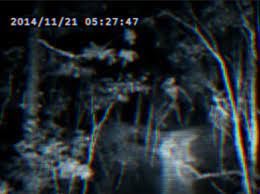 The Mandela Catalog
The Mandela Catalog is one of my absolute favorite shows on YouTube, for the reason being that it has an amazing technique of preparing you for a jumpscare but always leaving you on a cliffhanger. The Mandela Catalog is (as far as I know) a completely original series made by Alex Kister. The Mandela Catalog takes the idea of a higher power and completely changes it around. It uses the idea of helplessness to create a sense of dread. There are 7 videos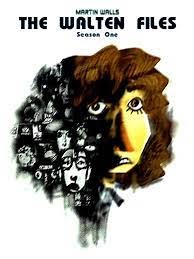 on Alex Kister's channel, 1: Overthrone, 2: The THINK principle, 3: The Mandela Catalog Vol. 1, 4; Intruder Alert, 5: Awareness Disorder, 6: Exhibition, and 7: The Mandela Catalog Vol.2. The episodes called Mandela Catalog are episodes that include characters and a storyline. The story in general is interesting and would recommend it to anyone with an interest in analog horror.
Local 58
Local 58 is an analog horror series based on a news channel in the late 80's to early 90's. Local 58 was created by Kris Straub on YouTube. Local 58 is based on an average channel in the 80's and 90's. Episodes will start by telling the watcher the daily schedule. The episode will then glitch into the real part of the episode. The best known theory of this show is how the channel Local 58 has been hijacked by some sort of alien intelligence but one of my favorite ideas is how Local 58 is really a channel led by a cult that is trying to convert you to their twisted ways. No matter your theory, Local 58 is a must watch for anyone who enjoys analog horror.
All in all Walton Files, Mandela Catalog, and Local 58 are amazing and wildly interesting analog horror shows that will leave you on the edge of your seat! But don't worry, none of it is real, right?