Undertale: Does it Live Up to the Hype?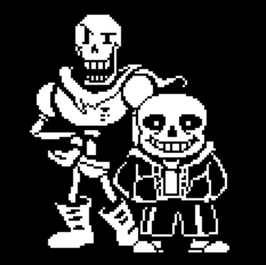 Hang on for a minute...we're trying to find some more stories you might like.
Undertale is an RPG (role-playing game) that was made by Toby Fox, and only by Toby Fox. No one else. It's a game that you can get with Steam (a website where you can buy games on), which you can get on your computer. Here's what it's about.
 One day, long ago, two species ruled the earth. Humans and monsters. One day, war broke out between the two and the humans won. They banished the monsters to a hole on a mountain, Mount Ebott. Now, anyone who climbs that mountain never returns. Until you come along. The child you play as falls into the hole and survives in the underground with all the monsters. There are three ways to play with each having a different ending, but I'm not a person that spoils things, so let's see what you get.
 Undertale has many mixed responses. Some people love it. Some people like the story, but not the gameplay. Some people just hate it. Personally, I love it. Its full of cool puzzles, hidden secrets, funny jokes, and lovable characters. The whole map is great, with many secret areas and shops, where you can buy and try different things. The battles are fun, but sometimes intense. It's a very creative game that I would definitely recommend for you!